Ryan Watt has accepted an expanded role with New School Media, Inc. as Director of Development. The new position will focus on both 1) Business Development and 2) Film Production Development.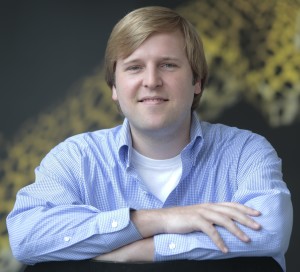 Watt has produced six feature films, is an alumnus of the 2013 Venice Biennale College cinema program and serves on the board of the Indie Memphis film festival.
Over the past five years, he has produced video content with the New School Media team and provided social media services. Most recently Watt has been working with New School Media on their latest feature documentary "This Won't Be On The Test" by Executive Producer Bob Compton, currently in post-production.
New School Media has grown from two original founders in 2008, Sean T. Faust and Brad Ellis, to eight total employees providing a full range of media services. Adam Woodard joined in 2010 as Creative Director. Clients span from corporations and marketing agencies to small businesses and non-profit organizations. The company has found a niche creating documentary-style videos that show the human side of business.
In addition to business clients, New School Media has partnered with many filmmakers to help them produce their films or finish them in post-production. Clients include Alan Spearman's "As I Am" and "April", Chad Schaffler's, "Memphis Heat", Allen Gardner's "Being Awesome" and "We Got Lucky", and Bob Compton's "Finland Phenomenon".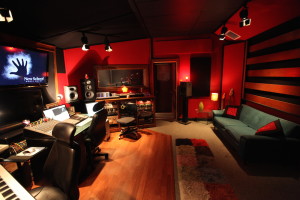 The New School studio provides a creative space with multiple editing bays, a fully-functioning analog recording studio, cutting floor for musicians, dialogue recording booth, green screen production and a 5.1 surround room armed with ProTools HD for sound mixing and score composition.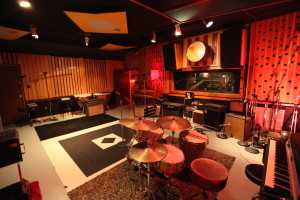 Watt began his producing career with the New School Media team on the feature film "Daylight Fades" in 2009. He then co-founded Paper Moon Films to increase the visibility of emerging artists and shepherd their projects from development through production and distribution.
His second production, Kentucker Audley's "Open Five," was listed on the 'Top 25 Films of 2010' by The New Yorker Magazine. Watt produced Martha Stephens' "Pilgrim Song," which premiered in Narrative Competition at 2012 SXSW and was awarded 'Best Southern Film' from Oxford American Magazine. He produced "The Romance of Loneliness" by Sarah Ledbetter and Matteo Servente, which premiered at the Nashville Film Festival. His latest film release is Robert Machoian & Rodrigo Ojeda-Beck's "Forty Years From Yesterday," which premiered in Narrative Competition at the 2013 Los Angeles Film Festival and at the 2013 Locarno International Film Festival.
Most recently, Watt was invited to attend the IFP No Borders International Co-Production Market in New York this September for Matteo Servente's upcoming film "Nessun Dorma".